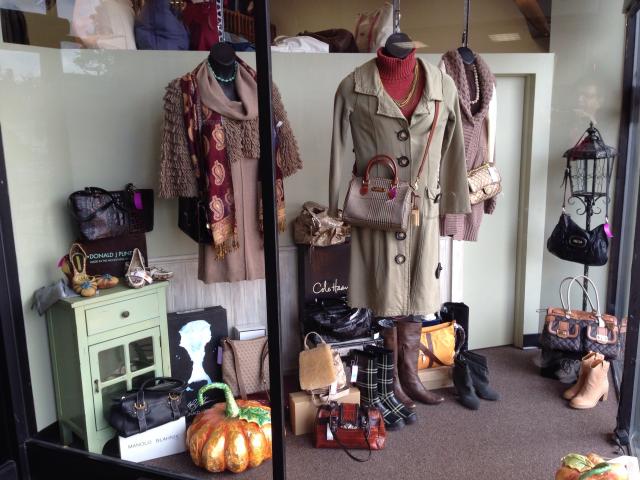 Here is our current front window
ABOUT THE RECLOTHERY
Our store has been serving the greater Spokane area for 40 years, continuing a long tradition of helping women to find unique treasures and keeping their closets fresh and recycled on a budget.


We have several different departments for your shopping needs; Designer Jeans, Better Brands, Shoes, Boots, Tops, Bottoms, Dresses, Skirts, Jackets and Coats, Athletic Wear, Loungewear, Eveningwear, Petites, and Women's sizes. As well as a huge selection of Jewelry, Handbags, Scarves, Hats, Belts, household merchandise and much more...


Once you become a consignor you can enjoy shopping on your credit before your consignment period is up.


We regularly post newly consigned items on Facebook as well as any in-store sales or seasonal promotions - like us on Facebook to keep current on what's going on.


We have something for everyone: Moms, Daughters, Grandmothers, Sisters and Friends can all come shop together and each find something to suit their personal styles.


If you can't find some "alone" time to shop, we have a beautiful purple MAN chair for your significant other to comfortably wait while you to shop.